Septeni Group and Diversity and Inclusion
Septeni Group and Diversity and Inclusion
At the Septeni Group, motivated employees have many opportunities to take on challenges regardless of gender, age and nationality. We believe that the contributions of employees with a variety of backgrounds make the Group's results through autonomous and valuable jobs result in the Group's sustainable development. Based on this belief, we support and promote diverse workstyles as stated in Diversity in the Septeni Way, the Group's code of conduct.
Diversity (from the Septeni Way)
Using diversity as a competitive edge
We respect all human rights and mutually recognize diversity. We work to realize workstyles in which individuals can exhibit and apply their respective strengths.

Septeni's logo is based on the concept of "tough, gentle and fun." Gentle means accepting of diversity. As the Group's symbol shows, the Septeni Group considers diversity and inclusion to be a very important theme in its activities.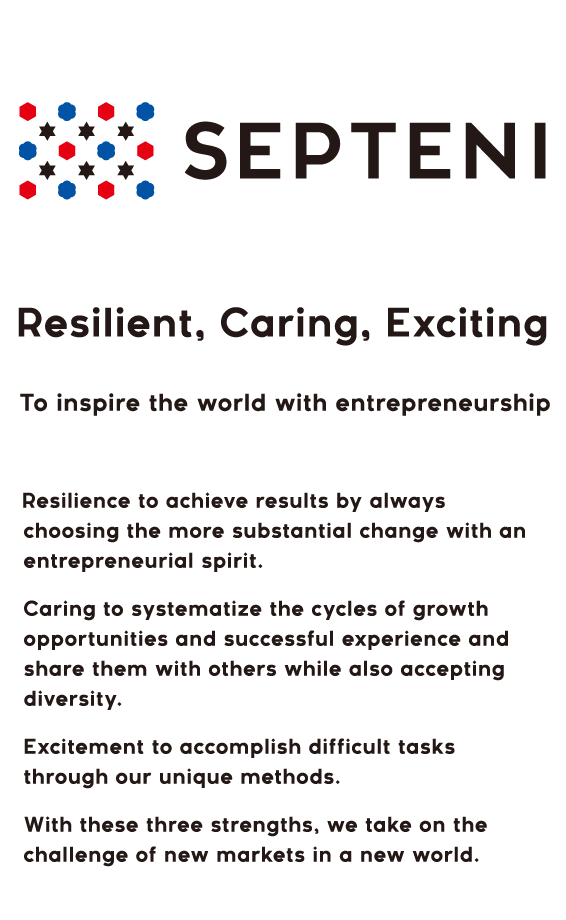 Educational activities
Organizing a workshop

A dialogue was held between an external lecturer and our representative, Mr. Sato. Through the dialogue about the SEPTENI Group's diversity stage and future issues, and a question-and-answer session from the participants, we raised awareness about the reasons for actively working on diversity and inclusion and what effects it can produce.

Implementing the Diversity Award

We invited outside judges and held a cross-group diversity award with the aim of further evolving diversity and inclusion in the Group by honoring departments and individuals who are working to support the activities of employees with various attributes and values.
Developing an Environment that Supports Diversity
Measures against discrimination and harassment
The Septeni Group continuously promotes activities to create an environment that prohibits discrimination or harassment on the grounds of gender, age, nationality, race, ethnicity, religion, thought, belief, social status, disabilities, sexual orientation or gender identity, among other reasons, and will allow all employees to fully demonstrate their strengths.
Learning opportunities for all employees

We provide monthly e-learning sessions on the prevention of harassment and the consideration of human rights in advertising expressions, among other topics.

Harassment prevention training for managers

To prevent harassment, we provide required training for managers. The training is practical and includes work and case studies.
Initiatives for changing ways of working and results 2011
2011

Initiatives to increase results and shorten working hours at the same time start at operating companies.
2015

The Committee for Changing Ways of Working, a Group-wide committee, established
2016

Flextime system introduced
2017

Preparation for introducing remote work
In 2020, all employees, in principle, started to work remotely based on the preparations to prevent COVID-19.
Recognition from the outside
D&I Award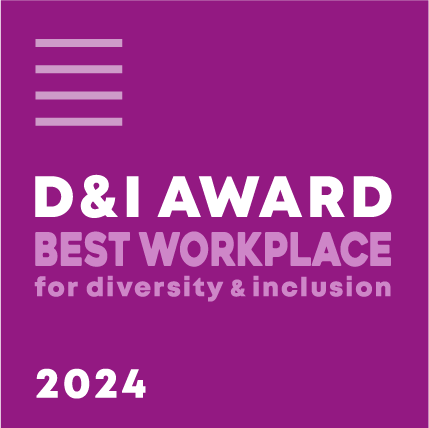 2021

Best Workplace for Diversity & Inclusion