Midterm Business Policies
Midterm Business Policies
We established new Midterm Business Policies in October 2019.
We have made "domain expansion" the theme of our new Midterm Business Policies for the three-year period from 2020 to 2022, and we will expand our businesses into fields contiguous to our core businesses.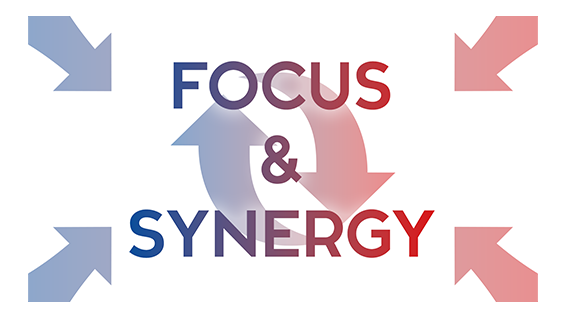 In keeping with these moves, we have changed the names of our business segments to match the midterm theme.
We will also consider expansion into new business segments.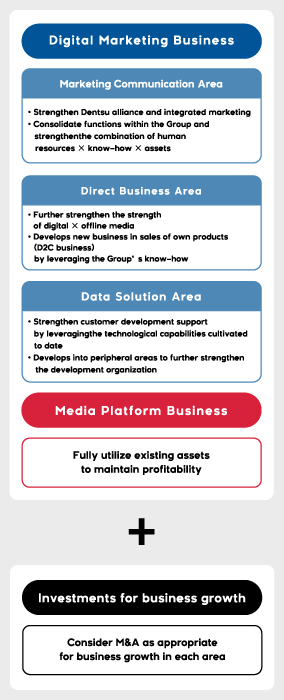 Our Midterm Business Policies are announced based on a rolling plan that is reviewed each year. We will update our view including the plans of profit and operating profit each year, because our uncertain operating environment requires management to respond promptly and decisively to change.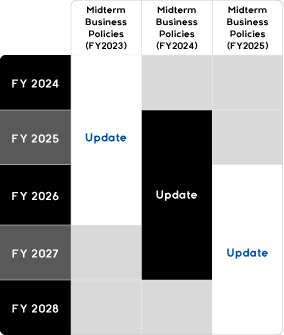 Our current quantitative targets for the fiscal year ending September 2022 are revenue of ¥25 billion and non-GAAP operating profit of ¥3.6 billion. As we expand into new business segments, we aim to increase profit by growing revenue.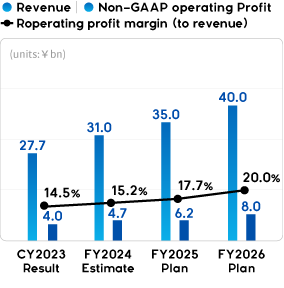 Digital Marketing Business
In the Digital Marketing Business, we will support the promotion of Digital Transformation(DX) in our clients, and promote the DX throughout the industry by accelerating cooperation with Dentsu Group, by expanding our business into the data/solution domain, the brand advertising market and so on.

Media Platform Business
In the Media Platform Business, each business will help the others grow through their comprehensive strengths due to the platforms that will link multiple media and products, rather than relying on GANMA! alone.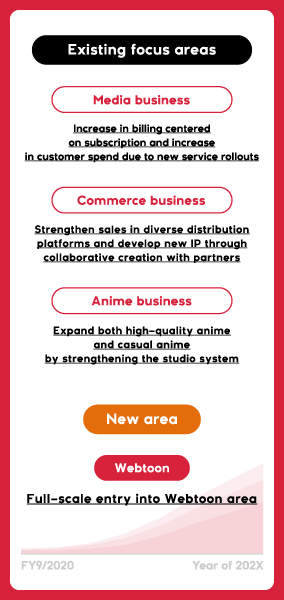 Expansion into New Business Segments
We assume that Digital Transformation(DX) in the existing markets progress and new growth markets are created due to that. We will focus on the markets such as sports domain and assets (real estate, automobiles, etc.) domain, where the industries themselves are redefined through DX.