Industry Development through Utilization of AI
The Septeni Group undertakes many different initiatives,
leveraging technology,
to solve issues and increase quality of life in a digital society.
HR technology
Major initiatives
For more than 10 years, the Septeni Group has been conducting research on human research policies using data. The Human Capital Lab, a specialized organization within the Group, sorts the data accumulated since the foundation of the Group and analyses them using AI in four areas: recruiting, adaptation, development and alumni network.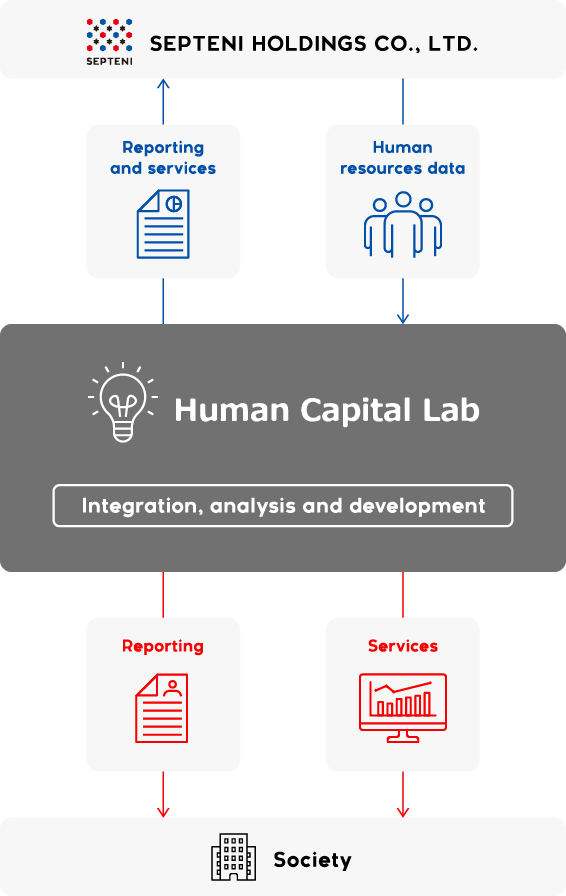 Sharing research results with the public
The Human Capital Lab creates reports on the results of data-based research on human resources and shares them with the public. It actively presents research results and case studies at seminars organized by external organizations. The Human Capital Lab shares the results of the Group's activities with the outside and contributes to increasing productivity in society.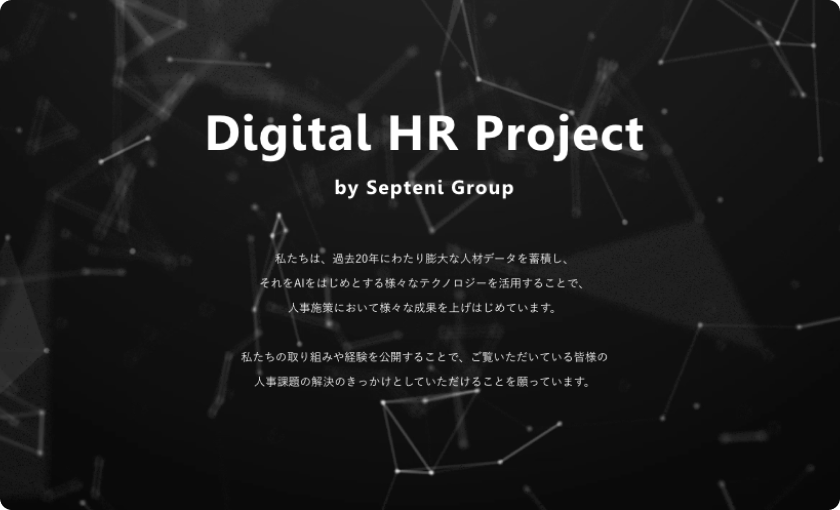 Safe and secure handling of data
The Septeni Group's human resources policies based on data (Digital HR) are used to maximize personal growth. We believe that the enhancement of corporate value can be achieved through the growth of individuals. Based on this belief, we aim to build relationships of trust and security and continue to benefit both individuals and companies. We promote Digital HR, thoroughly following three principles: promoting mutual benefits, building relationships of trust and mitigating risk.
We share our Digital HR guidelines, which are based on the abovementioned views, in and outside the Group to increase literacy among managers and promote individuals' understanding. We aim to expand our activities to benefit individuals, companies and society.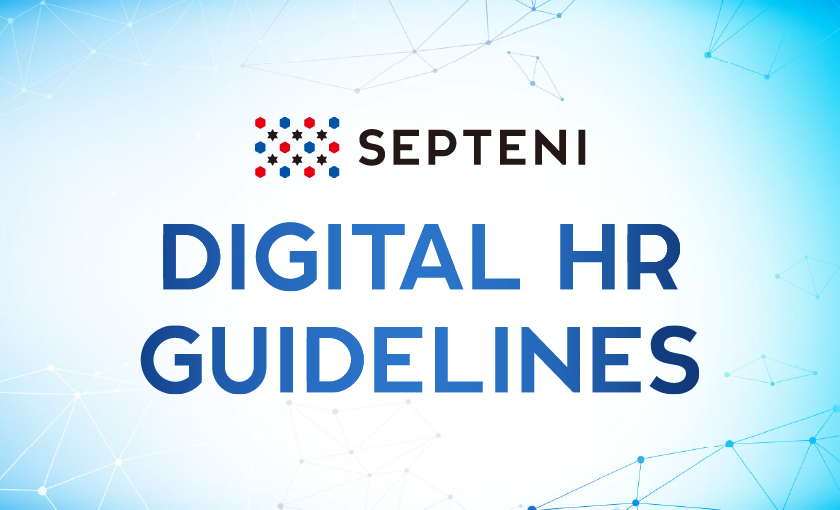 Digital marketing
Major initiatives
The Septeni Group develops and provides a range of AI-based data solutions. The Group aims to offer high-quality digital marketing solutions that meet the needs of advertisers, combining humans and technology.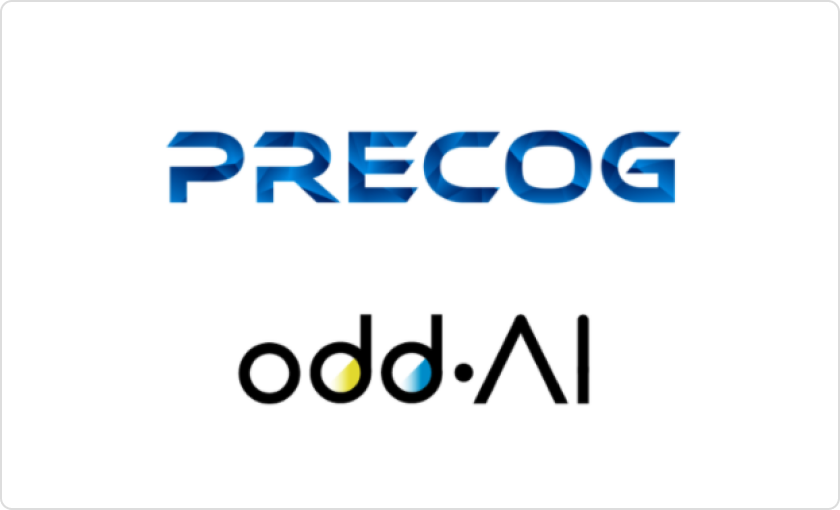 Contribution to society through industry-academia collaboration
The Group is conducting joint research on internet advertising materials with Associate Professor Toshihiko Yamasaki's team at the Graduate School of Information Science and Technology, University of Tokyo. The Group will contribute to society by creating innovations through industry-academia collaboration.